1) Egress Window Kit
An Opening window is one of the best ways to scrap out that dirty smell. Gets new air flowing into the basement movie room, play room, bedroom, and food storage closet? Your window well doesn't allow for fresh air flow? Not an issue – the egress window wells have opens large enough that a person can exit the basement in case of any emergency – meaning the openings are more than enough to easily ventilate the whole basement. If you don't have them, you may consider it. Installing egress windows can dramatically improve air quality and lighting in your lovely basement, and even look quite beautiful and attractive. We suggest installing egress window kit to your home.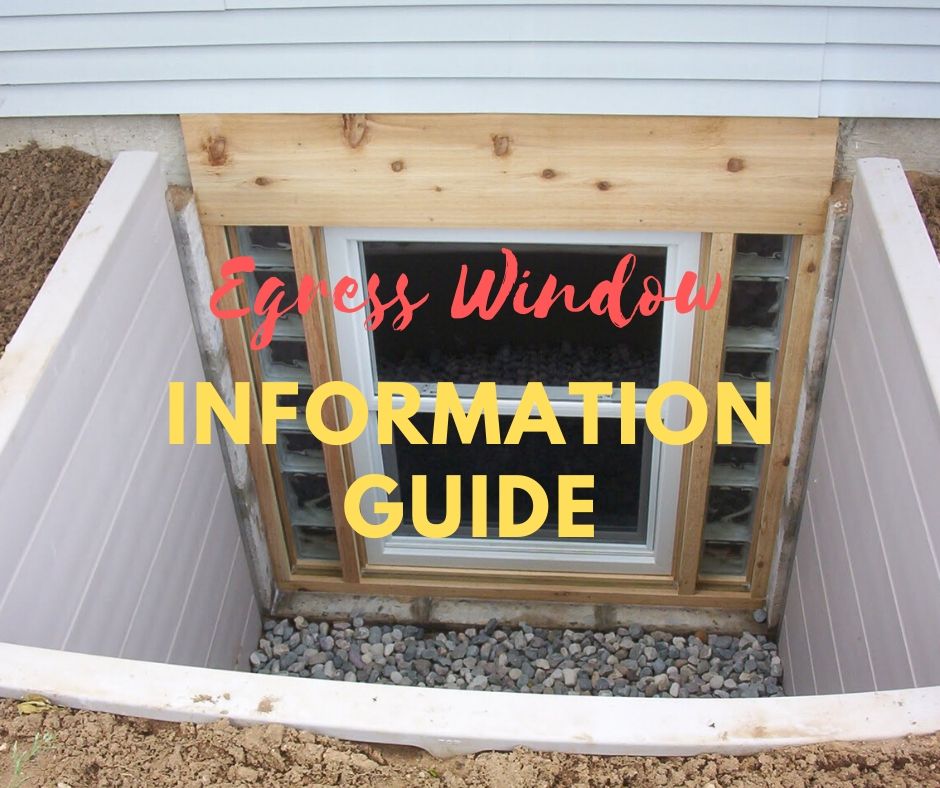 2)      Egress Window Requirements
clear opening of 5.7 to 6 square feet
opening height of 24″ to 26″
opening width of 20″ to 22″
Window well must be 9 square feet
44″ sill height from finished floor
44″ height from inside window well
44″ require a ladder installed
Ladders shall be affixed permanently with width of at least 12 inches; shall project at least 3″ from wall and ladder treads should not exceed 18″ on center
Window must be able to open without any tools or locks

3) Egress Window Drainage
Egress windows drainage is designed to provide an escape route for emergency and safety. Egress windows are most commonly installed in the home basement, though you can install them anywhere in home.
If it is installed in your home basement, it requires the dirt immediately outside of the window to be removed. Creating a deep hole that you could climb out easily of in case of a fire or emergency. It can increase costs of installation substantially compared to smaller fixed panes of glass.
Egress windows drainage requires quite proper drainage in the dug-out hole, as can result in some case water damage may occur. Therefore, it's important to keep in mind that egress windows also represent a security hazard. While Egress window drainage allows you to leave your home in an emergency, they also represent a quite potential entrance way for intruders. Which is why you need to be more careful to make sure that the windows are equipped with proper locks or other security measures?