# – This used to be better known as a double cross or hash sign. Rhombus what? Not everyone knows anymore, because today the symbol stands for the hashtag worldwide. The double cross is placed in front of keywords and is used to make the content of posts, tweets, etc. relevant to a specific topic findable in social media. Especially on Instagram, hashtags are a popular and strategically successful marketing tool today. But how are hashtags used to improve visibility on Instagram? In this article, the search heroes give you a guide to help you use hashtags correctly in the Instagram feed, in the stories and on IGTV.
The basics of Instagram hashtags for business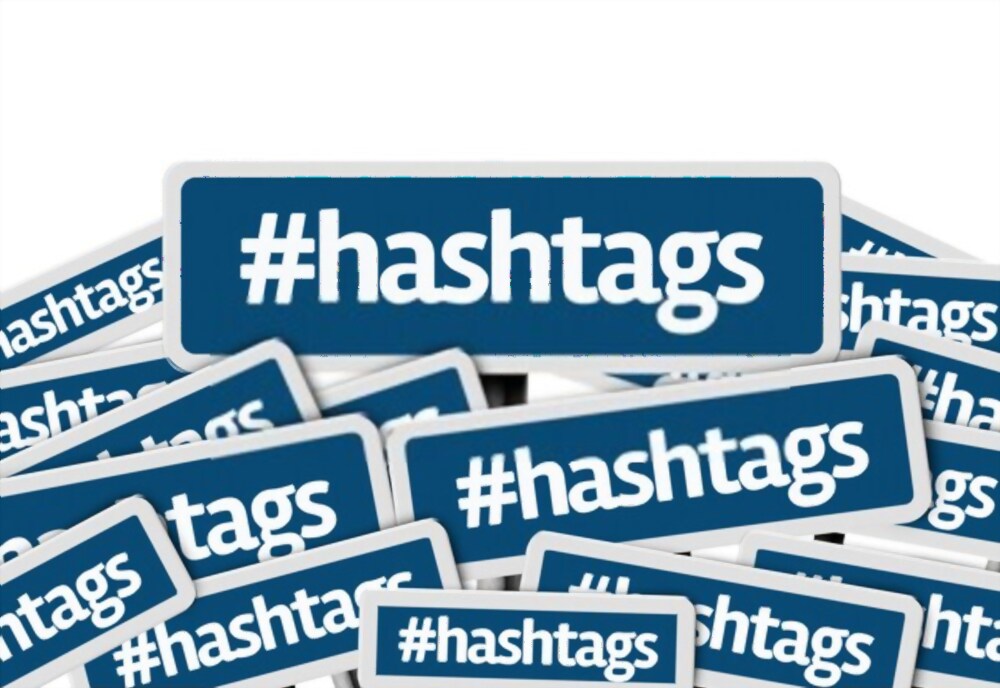 For many companies, Instagram hashtags are like a book with seven seals. Either they haven't recognized the potential behind the inconspicuous symbols, don't know how to use them at all or think that the whole thing doesn't work anyway.
But why are hashtags so important on Instagram? They are considered the big secret to getting visibility on Instagram. Unlike other platforms, Instagram has very limited search capabilities. Therefore, Instagram hashtags are the best way to appear in search queries of your target group and to draw attention to yourself and your own content.
There are three possible places where you can place Instagram hashtags:
Instagram feed posts
Instagram story
IGTV
However, these are limited in number:
Instagram posts in the feed: up to 30 hashtags in the caption or in the comments
Instagram Story: Up to three hashtags. A hashtag sticker or the text field is used for this.
IGTV up to 30 Instagram hashtags in the video description
How does the search with Instagram hashtags work?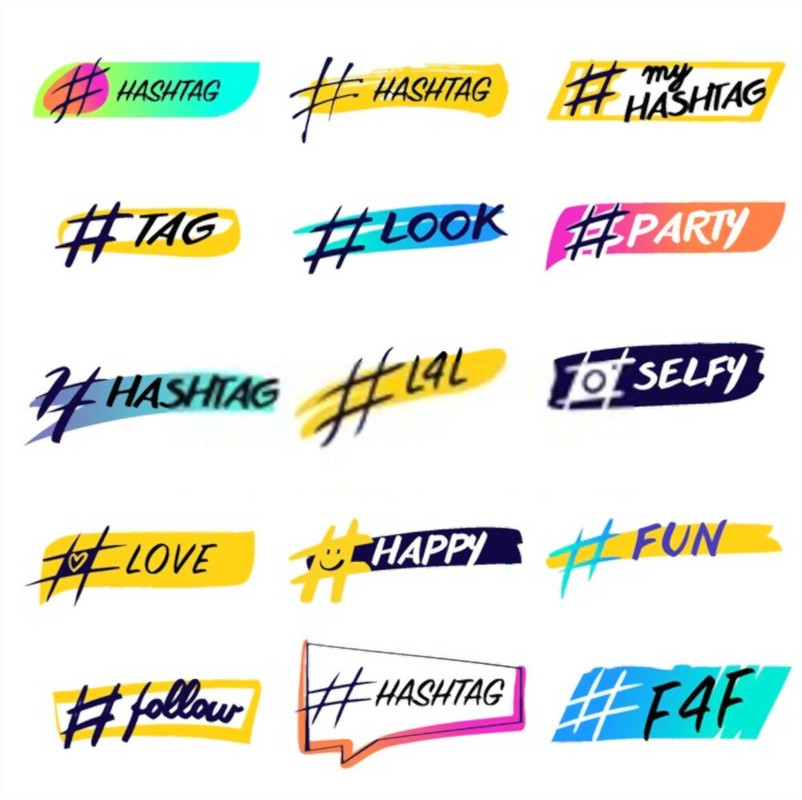 To find certain content in the search results with Instagram hashtags, simply enter the "#" symbol in the search function (click on the magnifying glass) and add the keyword after it. Whether you are found in the search query depends in turn on the platform's algorithm, which is used to automate the sorting.
The sorting of the posts relevant to you is algorithmically sorted based on your activity and the type of content you usually interact with. Regardless of what type of content you're looking for in a hashtag, you'll always get results high up based on your behavior. If a friend searches for the same Instagram hashtag, the sorting is completely different.
It looks different with the last posts with the searched Instagram hashtag. The Instagram hashtags are sorted chronologically under "Recently used". The most recently published post appears at the top. Here, too, the search is linked to the algorithmic sorting.
This makes it clear that even if you use Instagram hashtags for content, there is no guarantee that you will appear in the search queries of the users if Instagram performs a different sorting based on the behavior. However, usage is important, otherwise you will not be found in search results at all. By using Instagram hashtags, you significantly increase the chances of people being found.
The need is clear, but how does it work in practice with the Instagram hashtags?
# 1: Instagram hashtags in the Instagram feed posts

Most Instagram hashtags can be found in the feed posts. The most important thing is a strategic use. Just enumerating and done is not a good idea. Here it depends on the subtleties, so that the Instagram hashtags really help increase visibility.
To do this, you should first ask yourself the following questions:
How many hashtags should you use?
Where would you like to use this?
Which do you want to use?
You can use up to 30 Instagram hashtags in the feed post. Everything above will not be considered in the search. On average, there should be between 15 and 20 Hashtags. Sounds like a lot? By no means with a good strategy!
Use the search function yourself to find Instagram hashtags relevant to your company. Use ones that are particularly popular and that are associated with many posts. Combine the keywords from different categories.
Our secret recipe for choosing Instagram hashtags

Pick three to five popular Instagram hashtags. Hashtags are popular from 300,000 to 1 million postings. Anything above is in turn unfavorable because the market here is overcrowded.
Pick another three to five moderately popular Hashtags. These range from 80,000 to 300,000 posts.
The next three to five Hashtags should relate to a niche in your product or service.
Finally, add two of your brands Instagram hashtags.
With this formula, you can easily get up to 15 hashtags.
Which hashtags are useful in an Instagram feed post?
Of course, queuing up a long Instagram hashtag and adding random keywords is not enough. It's all about relevant hashtags for your company and your target audience. As social media marketing experts, we know what is important. General Instagram hashtags may be popular, but they are not very useful. Focus on Instagram hashtags that relate to your industry and where you can use the content of your post to present a solution.
Instagram hashtags are often used incorrectly. This is mainly due to the fact that companies choose Instagram hashtags based on their services or their product. If you are a home insurance provider, the hashtag #Home Insurance will hardly attract your target group.
Ask yourself:
Who do you want to address? Where can you pick up your potential new customers? In which life situation are they currently?
To stay with the example: Do your target group include homeowners, people who are involved in building or buying a house or who are already building a house or buying their own property? So use Instagram hashtags like #dreamhaus, #hausbau or #nueszuhause, because what do people who want to build a house need? Home insurance, of course. If you use Instagram hashtags that keep your target audience busy, you are more likely to appear in search and provide high quality content.
How do Instagram hashtags ensure more success?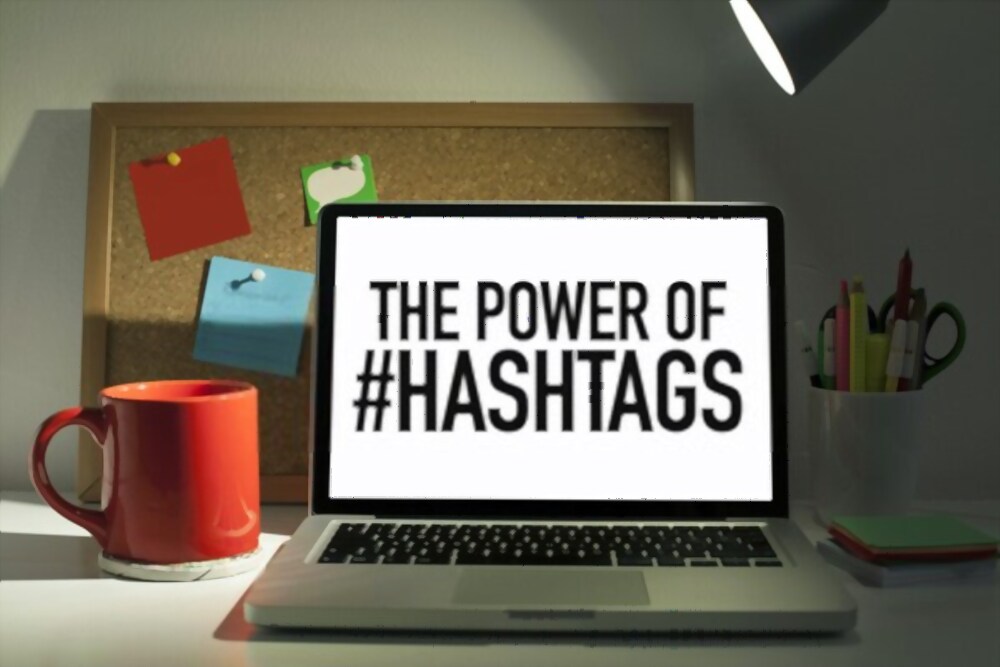 Hashtags from different popularity categories with high relevance for the target group should generate new followers in the end result or gain data such as the e-mail address.
But how exactly does it work?
If you place a post with any "#", it will trigger a high level of activity from non-followers in the first few seconds and minutes, but then bury it just as quickly.
Moderately popular Instagram hashtags, on the other hand, keep the activity of non-followers at a high level for hours or even days.
Meanwhile, of course, your followers also read your posts diligently. The Instagram algorithm, which regularly examines your content, determines that you are well received by both your followers and non-followers. That sends positive signals. You offer your target group added value that they like to read and deal with your company.
You place the niche-specific hashtags as a specialist in your niche.
If articles perform really well, they can even achieve top placements over many months. This means you will appear at the top of the search for the best content. This in turn ensures the click on your content and thus the introduction to your profile. Prospects become followers, followers through well-placed call-to-actions become interested parties who ultimately make a purchase and become customers.
Where should Instagram hashtags be placed?
After we have clarified the why and the how, the question of where arises.
It is possible to place Instagram hashtags in the caption or in the comments. Both are possible, both are ok.
For a better placement in the search results, it does not matter whether you insert the Hashtags under the picture or the comments according to the above system. So it's a matter of taste here.
Only for the popular Hashtags with more than 5 million results, which we do not recommend, these should be placed in the caption. This will give you more time to get results.
Tracking the Instagram hashtags in search?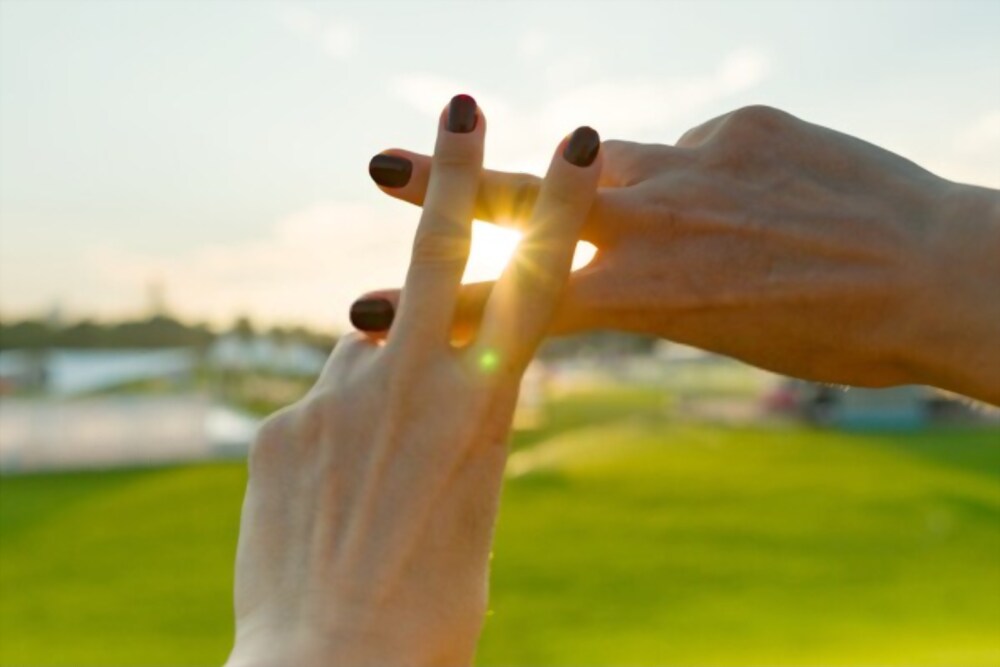 Now, of course, it's interesting to know if your Hashtags are showing up in search.
For this you will find the link "View Insights" under your contribution (only available for company and manufacturer profiles). Here you will find data on the performance of the contribution. In the lower area you will find information about where your impressions come from and the number of impressions of hashtags. The number relates to the overall performance of the Hashtags you have used.
If you have few impressions, it may be because of your content, for example, that is not interesting for followers and is certainly not shown to non-followers. If you are in an oversaturated area, it may be that your contribution does not have the opportunity to perform at all.
Basically, it can be said that not every hashtag will do well. It's important to keep checking which and how your hashtags work for posts. The following questions can be helpful:
How many times has your content been shown in hashtag searches?
Was the post current and relevant?
Was there a consistent component, like the same color scheme (tip: blue is a good color)?
# 2: Hashtags for Instagram Stories

Hashtags not only cut a good figure in the feed posts. These can also be helpful in Instagram Stories to increase visibility.
However, completely different rules of the game apply here than with the contributions.
Which hashtags should be used in Instagram Stories?
Stories are only displayed for 24 hours. This means that searching or finding an Instagram hashtag is very limited. Means that with stories it is important to get the maximum performance out of it.
With stories, popular Hashtags make more sense to be found and displayed within the 24 hour time window. So here you can set the Hashtags for your industry very broadly.
Where should hashtags be placed in the Instagram story?
You can only use one hashtag per story for the stickers. Several hashtags can be used in the text field, up to 10 are possible, but usually only the first 3 are underlined and thus appear in the search results. The Hashtags in the text field should be big enough that they can be read with the naked eye. Do not use "hidden" Instagram hashtag. These are no longer recognized by Instagram.
How do Instagram story hashtags work?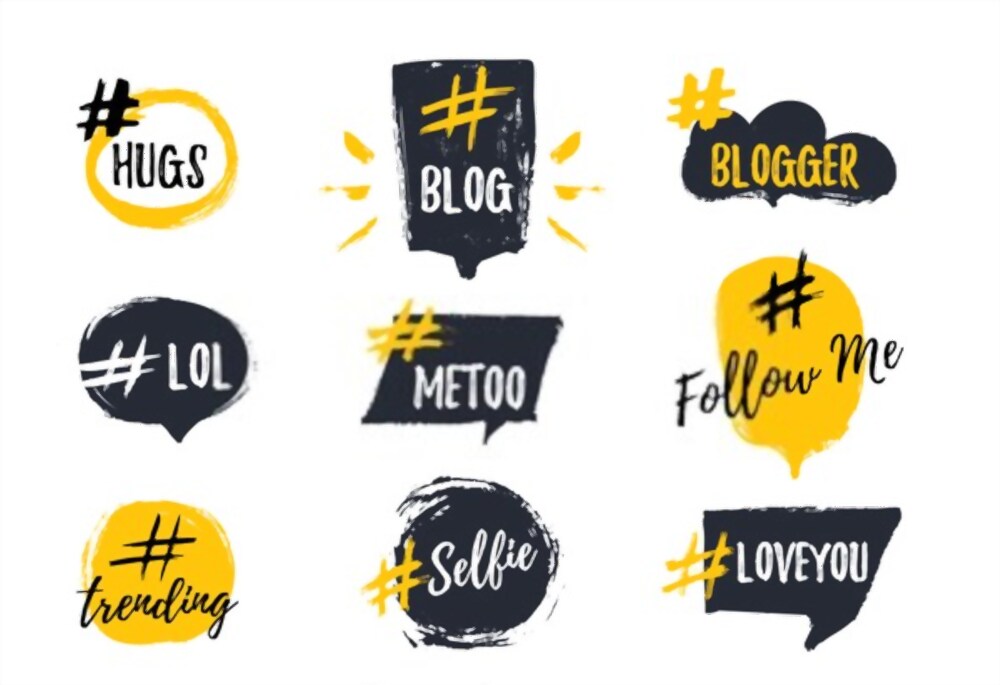 Even with the Hashtags in the story, there is no guarantee of being found in the search results. Instagram algorithmically determines which story is shown to the user in the search. This is where content ranks with the greatest likelihood of interaction and that with the best performance for your target audience.
With the Instagram story stickers you also attract more attention. A good and meaningful sticker is the location sticker. You mark the smallest possible location in order to cover the greatest search potential. Instead of Hanover, choose HCC Hanover Congress Centrum. So the map knows that you are in the congress center, near the Hannover Zoo, in Hannover, in Lower Saxony, Germany. You will not only be found for one, but for several locations at the same time.
In addition to the stickers, it is possible to add @mention stickers to your Story @. This could be other companies, partners and brands. If you are mentioned again by them with an "@", this also increases attention.
# 3: Hashtags in the IGTV videos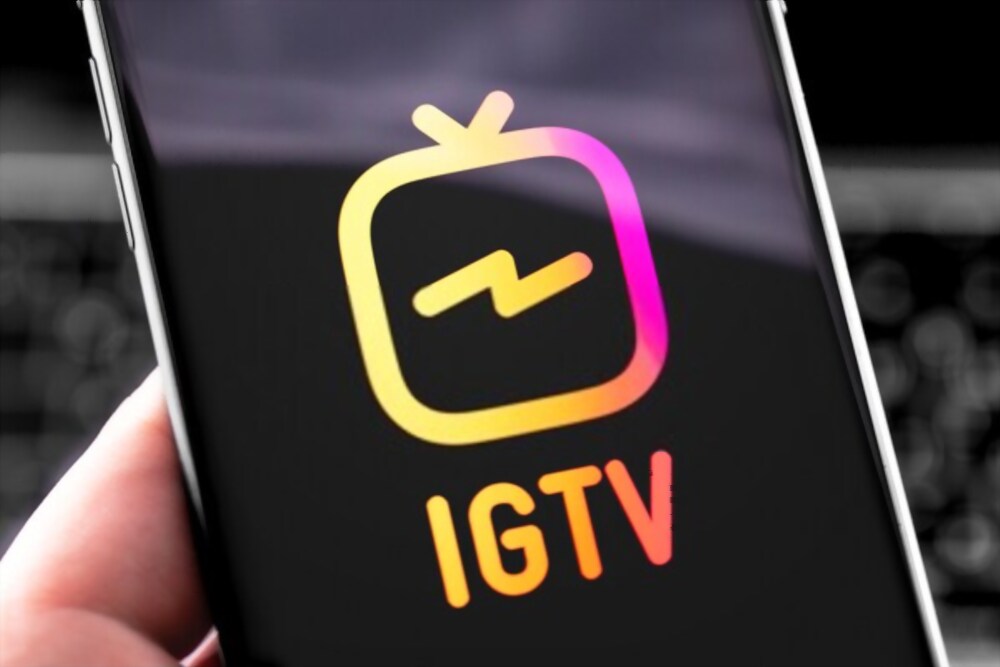 Hashtags in IGTV video descriptions are a good way to increase the performance of high-quality IGTV content in your target group and to make the content discoverable. You can derive the strategy from the Instagram feed hashtags. Use a good combination of popular, moderately popular, and niche-specific hashtags.
Where are IGTV hashtags placed?
After opening the app, use the plus sign and upload a video. Now you can select a cover picture and add the video title and description immediately afterwards. The description is optional.
How do the hashtags work on IGTV videos?
With the upload, the label is searched by the algorithm and displayed in the search results of the appropriate hashtag search. Same Game: There is no guarantee that your IGTV video will appear in any of these hashtag search results. Posts that perform well and appear relevant to your target group have a higher chance of being displayed by the algorithm.
Additional option with IGTV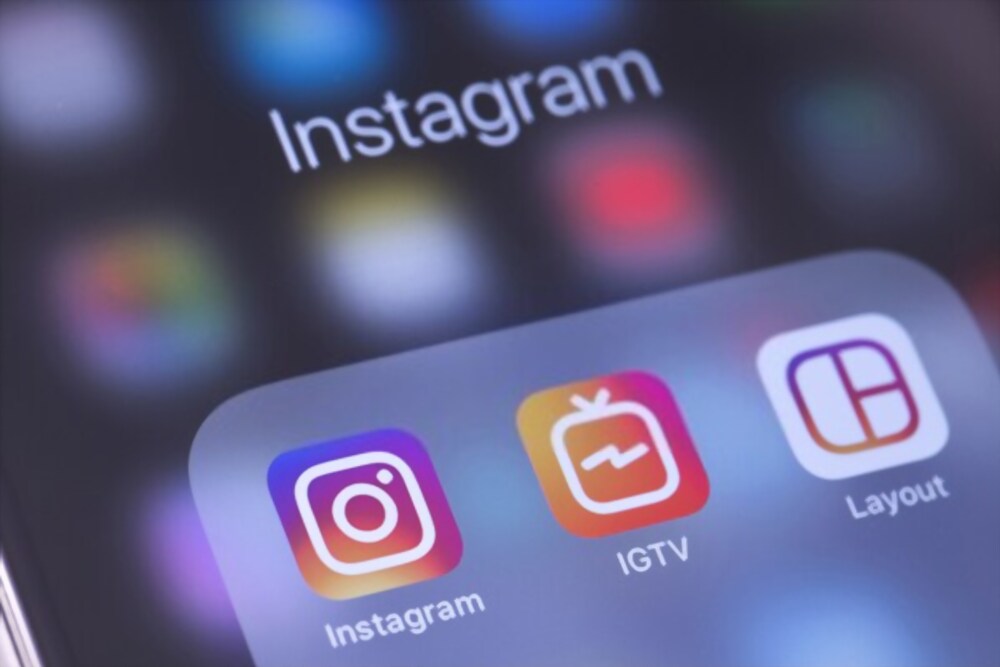 If your video is longer than 1 minute, you have the option of placing a 1-minute preview in your Instagram feed. It will be shown to your followers directly in the posts and will remain in your profile. A small prompt below the preview encourages you to view the entire video. This also enables the conversion to be increased.
Our conclusion
If you want to be successful on Instagram, you can't avoid Hashtags. They are one of the most important keys to success. You increase the reach, increase the number of followers, so that in the end you can also win more customers. Because you address your target group directly, the relevance is even higher.
However, strategic planning is required for a really efficient use of Instagram hashtags. You need to be clear about which hashtags to use, how and where to best show up in search results. We would be happy to help you optimize your Hashtags.